Lately, I have had quite the obsession with "thrifting."
I think it all stems back to my Papa's love for finding some
treasure at a thrift store that no one else noticed. (Or you just
snatched it up before them.)
These are some of my finds recently:
Love the cut off sleeves. So 1960's.
Cutest little crop top you ever did see.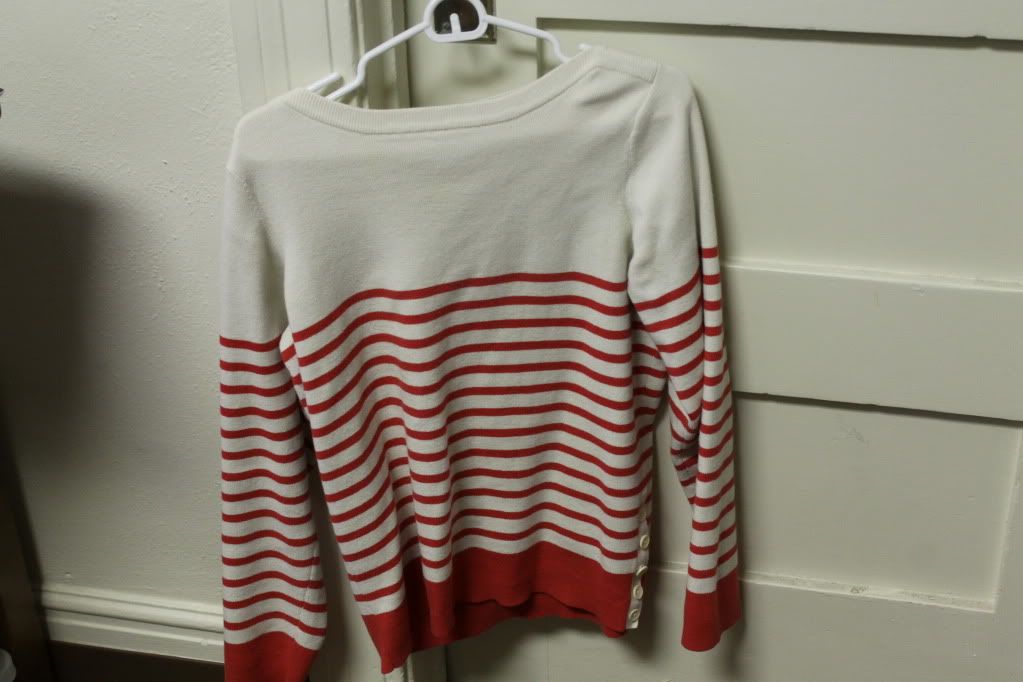 Sweater for $3. Now thats a bargain my friends.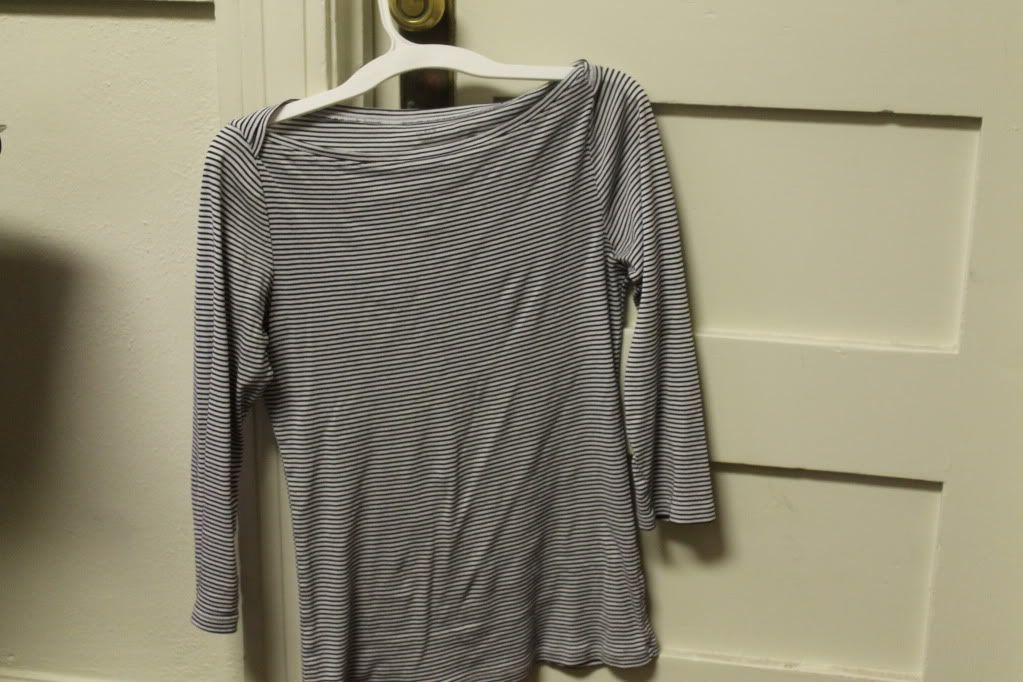 J. Crew shirt for $2. Score!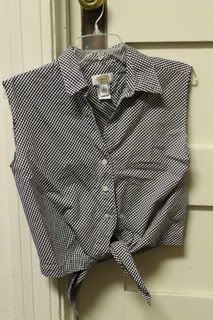 Shirt with a tie. I'm pretty sure I had one of these
when I was younger and would never take it off.
Literally, my mom had to beg me at times.
"No Allie. You can't wear this shirt every day of the week."
My friends did some adjusting to it because it had sleeves
and was a bit too large but now it should be fine!
Have you gone thrifting lately? Found any treasures?